Engaging Vacation
On November 3, 50 pairs of children's feet melted snow in the Hi-Tech Park – we welcomed young programmers from Glubokoe and Dokshitsy.
Two teachers participating in the Programming is the New Literacy project – Lydia Romanchuk and Ludmila Lukashevich did their best to engage their students on vacations.

Students from Glubokoe District Gymnasium and Dokshitsy Secondary School No.2 visited the Hi-Tech Park for the first time. All of them attend electives in Scratch and, young as they are, know for sure what profession to choose in the future.
The success story of the Hi-Tech Park absorbed the students, and they shared their own stories willingly: "We also developed Tanks, in Scratch!" they shout. The children asked serious questions about programming, information technology, and people working in HTP.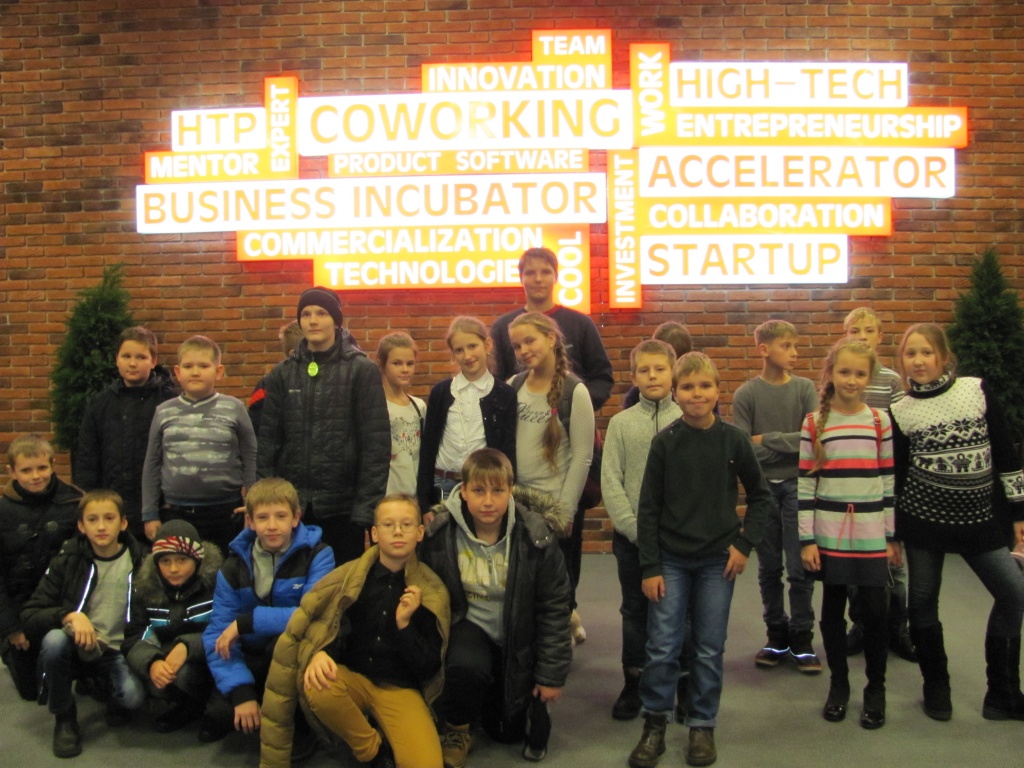 Both the HTP business incubator and HTP resident companies EPAM and Exadel were happy to welcome such interested guests. The students could see how real IT professionals work and rest, and visited EPAM Garage where innovations are born.
The students also explored a laboratory of the Faculty of Information Technologies and Robotics (FITR) at the Belarusian National Technical University (BNTU). FITR is traditionally among the four faculties of Belarusian universities providing the majority of young employees for the Hi-Tech Park; FITR graduates successfully work in large HTP resident companies. Students of the faculty talked to the guests, showed them advanced robots, and explained why they decided to study information technology.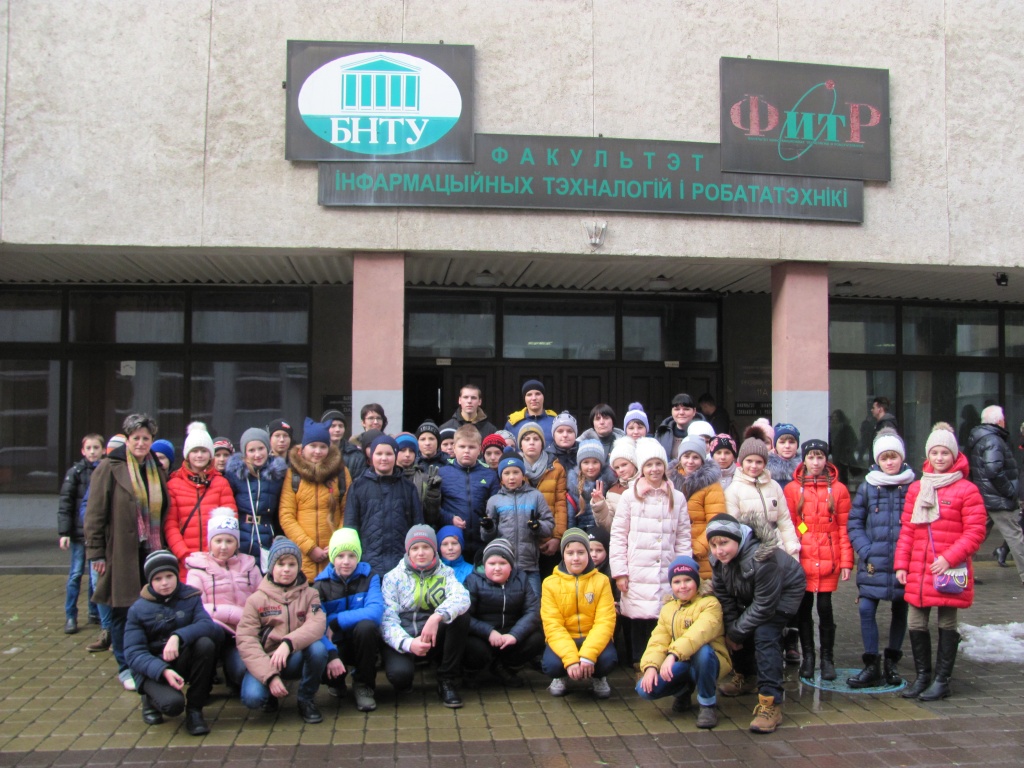 Although the program was rich, the children were energetic and became even more enthusiastic to continue developing and studying. On their way home, they discussed what they saw and learned, shared their ideas and plans.
We wish young scratchers success in their endeavors and invite all participants of the Programming is the New Literacy project to the Hi-Tech Park!
See you!